It's my first link up with Farley for the ever popular currently.
Click the button below to check it out.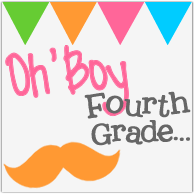 Listening: I love SVU I've watched all 11 seasons, now I watch it in the background when I'm doing other things like cleaning, making dinner etc.
Loving: I haven't done much in the way of vacations or anything, but I love to have the time to blog stalk, create materials for school, read, spend time with friends etc.
Thinking: I currently live in a one bedroom apartment with my boyfriend, best friend and her husband, and our four cats. They are staying with us until they can get on their feet. I also babysit often for another friend who's having a rough time. So I'm never alone these days. This is the first time in....umm months.
Wanting: I love greek yogurt, I love ben and Jerry's, I love frozen yogurt, so I'm pretty sure I'm going to love Ben and Jerry's Greek frozen yogurt. It's in my freezer, I should just go get it, who needs dinner.
Needing: Grocery shopping I HATE it. But it's kind of a necessity right now.
Reading: I read James and the Giant Peach two my kids two years ago. They loved it and were all engaged in the story. So was I, I love Roald Dahl.
The Cornerstone by Angela Watson is a must for all new teachers, it has practical advice for classroom management that helped me immensely my first year.
Alright so I all be posting again tomorrow for Monday Made it, but Don't forget to enter my giveaway! It's a 25 dollar gift certificate to TPT. The giveaway ends Tuesday!